How do I update my shipping or billing address?
To change or update your shipping or billing address:
1. Sign into My Account, click on Manage Address Book where you can find the original address you added before. You can edit or delete any existing address, as well as change the primary shipping address. You can also add a new address for address book, but to note that you can add up to 5 addresses, and Dresssale does not deliver to P.O. Box or APO/FPO addresses.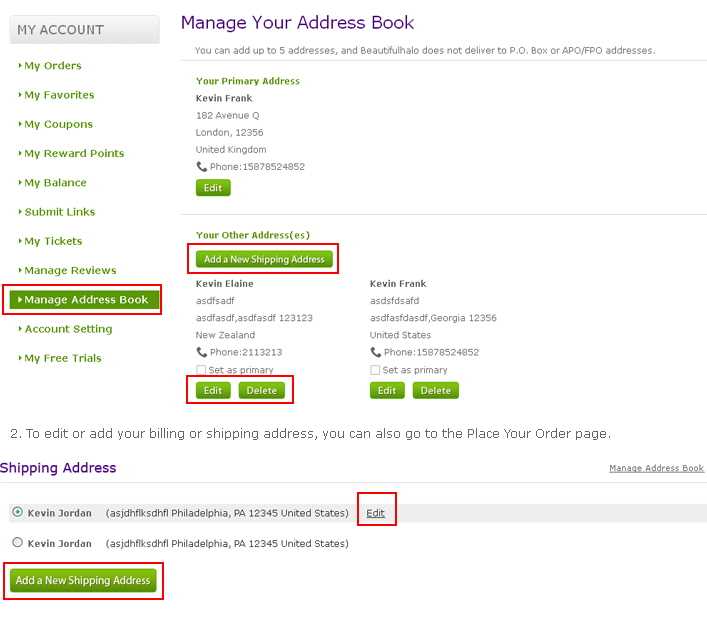 2. To edit or add your billing or shipping address, you can also go to the Place Your Order page.